What is a reimbursable breakfast at USES?
A reimbursable breakfast meal consists of the following:
1-2 oz grain per day (7-10 oz per week)
1 cup milk
1 cup fruit
The nutritional guidelines for breakfast meals are as follows:
350-500 calorie range
Less than or equal to 540 mg of sodium
0 trans fats
Less than 10 saturated fats
Sample breakfast meal:
Biscuit 2 oz grain 210 calories 340 mg sodium
Milk 1 cup 100 calories 125 mg sodium
Juice ½ cup 60 calories 5 mg sodium
Apple 1 ct 95 calories 2 mg sodium
TOTAL: 500 calories 472 mg sodium
*Sausage biscuit = 3 bread/grain 690 calories 792 mg sodium
**Chicken biscuit = 3.5 bread/grain 630 calories 712 mg sodium
The school day just got healthier!

Your child's school day just got healthier! School lunches now include more fruits, vegetables, and whole grain-rich foods; only fat-free or low-fat milk; "right-size" meals with portions designed for a child's age; and less saturated fat, trans fat and sodium.
The changes in school meals, the first in 15 years, are based on the latest nutritional guidelines.
Your child can learn good habits for life by making healthy food choices and getting proper exercise now. This year is a transition year as schools implement these new standards and work together with parents, to ensure that every child, in every community across America, has access to healthy and nutritious meals. Encourage them to try new foods and eat the healthy food offered. Check out your child's lunch menu so that you may help encourage good eating habits by offering similar new foods at home.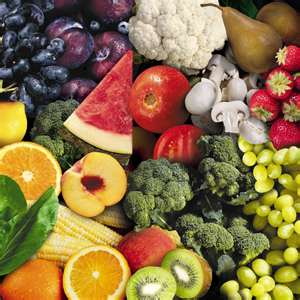 Keep updated on the changes at www.fns.usda.gov/healthierschoolday.
---
Make all of your snacks "SMART SNACKS"
The Smart Snacks in School standards, which took effect July 2014, are required to be followed by all schools that participate in the National School Lunch Program (NSLP).

The Smart Snacks in School standards apply to all foods and beverages sold to students during the school day outside of federally reimbursable meal programs (i.e., outside of NSLP, School Breakfast Program and the Afterschool Snack Program), also called "competitive foods." The standards also do not affect sales during the school day of bulk food fundraisers not meant for immediate consumption (e.g., frozen cookie dough).

Please note that, even if a food is allowed to be sold during the school day according to the Smart Snacks standards, schools must follow their Local Wellness Policies (LWP); if a LWP is more restrictive, it must be followed.

For more information, visit the USDA Smart Snacks in Schools rules at: http://www.fns.usda.gov/healthierschoolday/tools-schools-focusing-smart-snacks
Smart Snack Calculator